The Benefits of Mixed Feeding for Your Pet
When we consider what we want to feed our pets, we can quickly become overwhelmed with the choices. Should we feed only dry food? Where does wet food fit in? There are many reasons to combine both dry and wet food for your pet, here are our top 3: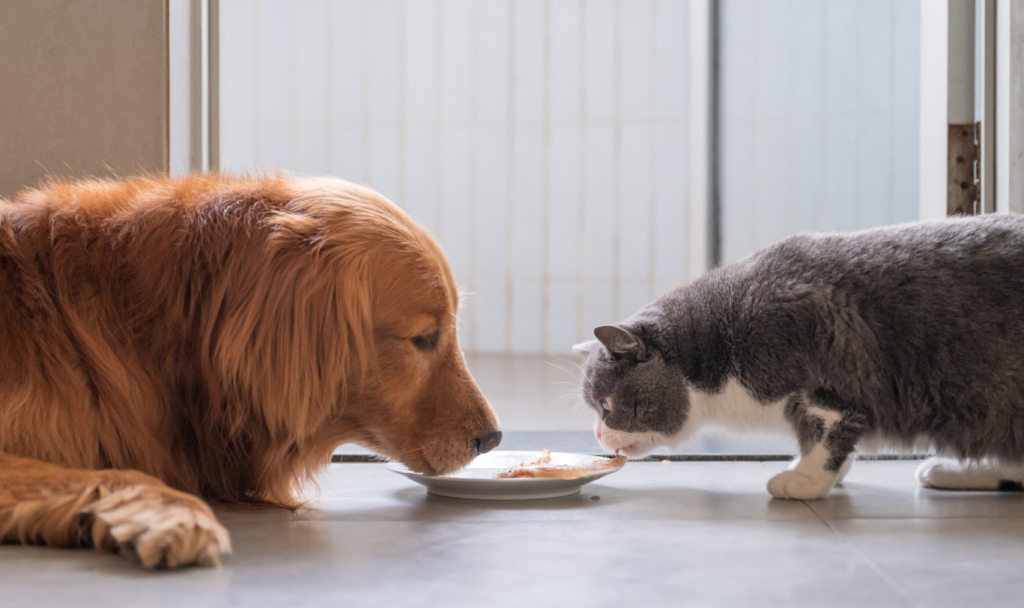 Hydration
Once you have found a suitable and nutritious dry recipe for your pet, it is important to consider their hydration levels too. Some pets drink less water than others, especially our feline friends, which can lead to some serious health conditions (such as chronic kidney disease and lower urinary tract diseases). The elevated moisture content in wet food can not only improve your pets' hydration but also help maintain their major organs, such as their kidneys and urinary system.
Palatability & Aroma
Most cat parents know how difficult it can be when trying to cater to their felines' food preferences. From flavour to texture, small and even from simply changing their minds, they can be hard to please. Dry food alone can become boring and, like us, the right aroma can have them trying something else they may not otherwise. The rich and often meaty aromas of wet food are a perfect addition to their meals to get them trying that first bite. Wet recipes are available in several different textures and flavours to help you find one that suits your pets' taste buds.
No More Boring Bowls!
To put it simply – you wouldn't want to eat the same thing every day, so why should your pet? Adding wet food to your pets' diet and rotating through different flavours, textures, and proteins each day will help build a more exciting bowl for your pet. Start with their dry food as the base and then layer on a tasty topper or use a complete and balanced wet food as a meaty mixer. A healthy and crave-worthy meal that your pet will find irresistible, to even the fussiest of palates!
Wellness wet food recipes are specially crafted to be fed as a standalone meal, as a mixer, as a topper with kibble or for whatever suits your pets' feeding habits. All our recipes, both wet and dry, are safely covered by our 100% Satisfaction Guarantee – love it or return it!