Wellness CORE Grain Free Kitten Formula:
Deboned Turkey, Turkey Meal & Deboned Chicken Recipe
Wellness® CORE® is built upon the nutritional philosophy that cats, based on their primal ancestry, thrive on a natural diet built upon hearty animal proteins bolstered by healthy natural dietary inclusions. At the heart of every tasty CORE bite is a careful balance of natural, quality ingredients: real meat with nutrient-rich, plant-based superfoods, vitamins and minerals. The result is a protein-rich, nutrient-dense, grain-free kibble with a craveworthy taste that helps your kitten live its best life. All our recipes are crafted in small batches to enable us to carefully monitor quality and ensure your pet receives only the very best food every time.
Our Kitten recipe contains deboned turkey and deboned chicken as the first two ingredients, supported by three quality meat meals, to provide a diet with a 45% protein content and help your kitten grow and develop lean, powerful muscles. It is fortified with antioxidants from vegetables and fruit to support your kitten's developing immunity. Guaranteed levels of omega 3 and 6 fatty acids from a combination of fish oils and flaxseed ensure the recipe is rich in DHA and EPA for healthy brain and eye development, plus supporting lustrous skin and coat. Our patented Acticoat™ technology ensures that four strains of live probiotics coat every bite of kibble to promote digestive health as your kitten transitions to new foods.
Wellness CORE dry food for kittens is a premium-quality complete and balanced diet that contains no by-products, wheat, corn, soy or other fillers, or artificial colours, flavours or preservatives. It provides advanced nutrition to support a lifetime of wellbeing for your kitten.
A grain-free and protein-rich diet which is complete & balanced for growth and reproduction
Three meaty flavours combine for a craveworthy taste: turkey, chicken & herring
45% protein to support muscle growth, with 87% of the protein from animal & fish-based sources, for improved digestibility
18% fat, with optimal calories & controlled carbohydrate levels (13%, as measured), perfect for everyday feeding to support growth and play
Bolstered with DHA & EPA to support the healthy development of eyes & brain
Acticoat™ technology ensures four strains of live probiotics coat the kibble to promote digestive health
Antioxidant-rich fruits and vegetables to support developing immunity
Guaranteed omega 3 & 6 fatty acids to support healthy skin and a lustrous coat
100% Catisfaction Guaranteed – love it or return it
Available in 907g and 2.3kg bags
This recipe is available in Australia & New Zealand. In Australia, you can find it at Pet Circle, PETstock and Petbarn.
BUY NOW
Key Ingredients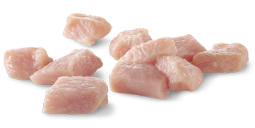 High quality lean protein source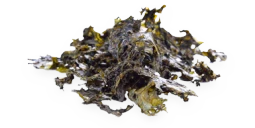 Provides beneficial fibre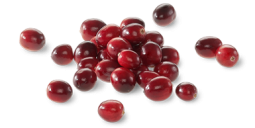 A rich source of antioxidants