Wellness CORE Small Breed Mini Meals for Dogs:
Chunky Variety Pack
Wellness® CORE® is built upon the nutritional philosophy that dogs, based on their primal ancestry, thrive on a natural diet built upon hearty animal proteins bolstered by just the right amount of plant-based ingredients. Mini Meals for Small Breeds are mighty tasty, mighty nutritious mini meals packed with protein, especially for small dogs. The convenient 85g single-serve pouches make a perfect mixer, snack, topper or a complete and balanced meal with no leftovers.
Our Chunky Variety Packs contain two varieties: Chicken & Tuna and Chicken & Chicken Liver. They are grain-free and packed with premium quality animal proteins including chicken, chicken liver and tuna to help maintain strong, lean muscles. These recipes are made 'the Wellness Way' and retain our "fresh meat first" promise to ensure they provide a protein-rich, healthy, natural burst of energy. The delicious chunks of real meat are accompanied by nutrient-rich eggs and sunflower oil to provide ample essential fatty acids to support healthy skin and coat health. These delectable recipes are high in flavour, with a controlled 2-3% fat, to help maintain a healthy weight, without sacrificing mealtime enjoyment for your pooch. Plus, a moisture content of over 75% helps maintain hydration and aids urinary health.
These recipes contain no meat by-products, wheat, corn, soy or other fillers and no carrageenan, or artificial colours, flavours or preservatives and helps promote whole-body health and overall wellbeing for your dog.
A grain-free and protein-rich diet which is complete & balanced for adult maintenance
The real meaty flavours of chicken & tuna and chicken & chicken liver for a craveworthy taste
8% protein to support lean muscle mass, with 2-3% fat, designed for feeding as a standalone meal, or as a mixer or topper for kibble
Sunflower oil provides omega fatty acids to support healthy skin & a shiny coat
A high moisture content promotes hydration and urinary health
No meat by-products, wheat, corn, soy or other fillers and no carrageenan or artificial colours, flavours or preservatives
100% Satisfaction Guaranteed – love it or return it
Available in a convenient 12 pack of single-serve 85g pouches
This recipe is available in Australia, you can find it at Petbarn.
BUY NOW
Key Ingredients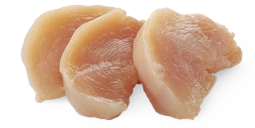 Excellent source of high quality protein & fatty acids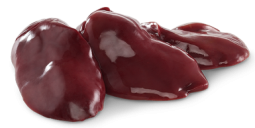 Rich Source of Vitamins A, D and virtually all B-Vitamins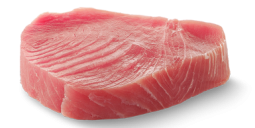 High quality fish protein source, rich in Omega-3 fatty acids for skin & coat