Wellness CORE Savoury Medleys for Small Breed Dogs:
Flavoured With Roasted Chicken, Beef, Green Beans & Red Peppers
Wellness® CORE® is built upon the nutritional philosophy that dogs, based on their primal ancestry, thrive on a natural diet built upon hearty animal proteins bolstered by just the right amount of plant-based ingredients.
Wellness CORE Savoury Medleys gourmet wet food was created especially for small breed dogs to provide them with delicious taste, exciting textures and daily variety. The convenient 85g single-serve tub makes a perfect mixer, snack or topper or a complete and balanced meal with no leftovers. Each unique grain-free preparation features mouthwatering shreds of real meat and wholesome vegetables in a hearty and delicious pâté base; with chicken and beef in this recipe combined with nutritious green beans and red peppers.
This recipe is made 'the Wellness Way', with our fresh meat first promise, to ensure it provides a protein-rich healthy natural burst of energy. The protein-rich meats are accompanied by nutrient-rich eggs to help maintain strong, lean muscles and support healthy skin and coat. Antioxidant-rich green beans and red peppers help promote healthy immunity and a moisture content of over 75% helps maintain hydration and aids urinary health. This recipe contains no meat by-products, wheat, corn or soy and no carrageenan, or artificial colours, flavours or preservatives and helps promote whole-body health and overall wellbeing for your dog. Savoury Medleys are small in size, but big on taste and mealtime enjoyment for your pooch!
A grain-free and protein-rich diet which is complete & balanced for adult dogs, and specially tailored for small breeds
A delicious meaty flavour, chicken & beef, which will tempt even picky pooches
8% protein to support lean muscle mass and healthy skin & coat
8% fat, designed for everyday feeding as a standalone meal, or as a mixer or topper on kibble
Antioxidant-rich red peppers and green beans help promote healthy immunity
No meat by-products, wheat, corn or soy and no artificial colours, flavours or preservatives
100% Satisfaction Guaranteed – love it or return it
Available in easy-open ready-to-serve 85g tubs
This recipe is available in Australia, you can find it at PETstock.
BUY NOW
Key Ingredients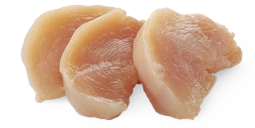 High quality poultry protein source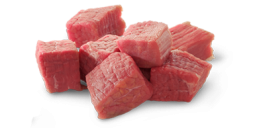 Excellent source of high quality protein and iron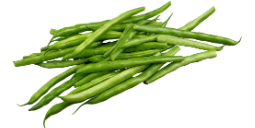 Great source of fibre and vitamins A, K and C