Have a relative, friend or neighbor that recently welcomed a new pup into their home? What better way to show you care than with a puppy welcome basket?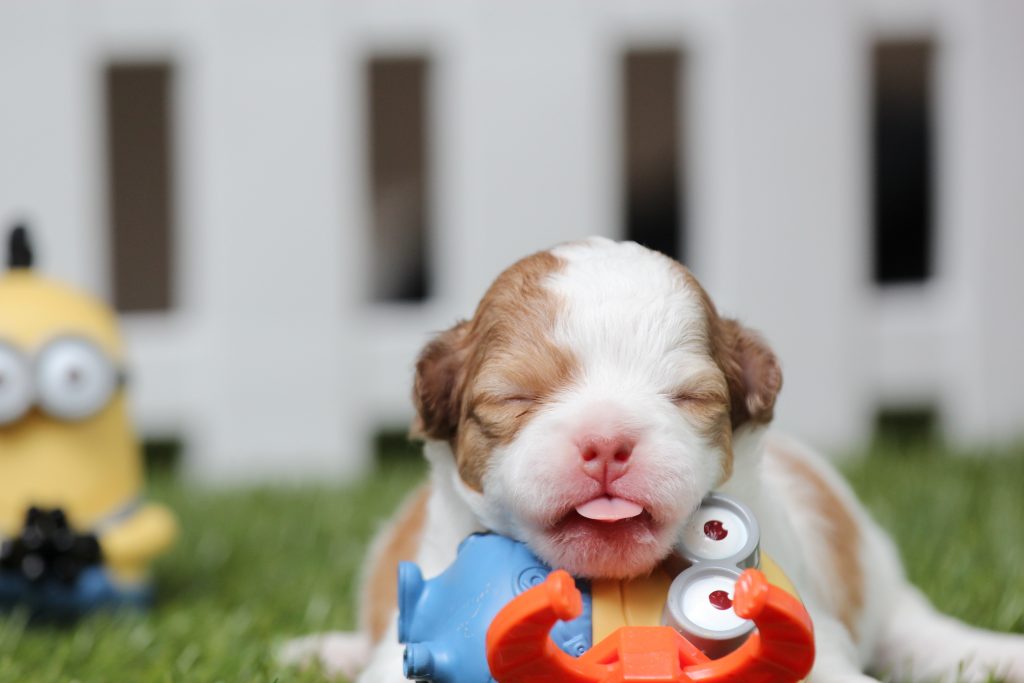 Chock full of good things puppies love, the new puppy parents will be surprised and delighted by your thoughtful gesture.
Here are some dog gift ideas to include:
Puppy Kong – Kongs are great toys because they're durable and can withstand sharp puppy teeth.  When filled with peanut butter or treats, they can keep him occupied for hours.
Squeaky toys—Dogs love squeaky toys.  Plus, they come in cute shapes like bagels or rolled up newspapers.
Training pads— When a puppy has to go, he goes.  Help train him with special pads designed to sop up the mess.
Puppy WHIMZEES –  Banish puppy breath by keeping a clean mouth!
Shirt/collar/leash of parent's favourite sports team  – Imagine how delighted they'll be when Max shares this allegiance.
An assortment of Wellness® products (of course!) including an array of Dry and Wet Food – great taste and all Natural! We do more than make pet food. We create Wellness.™
What are your favorite dog gift ideas for a puppy welcome basket?  We'd love to hear your suggestions on our Facebook Page!